---
Urgent – Applying for Chinese Visa in 1 DAY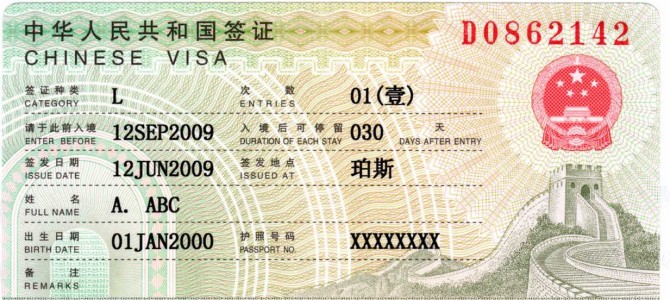 18

Sep 2015
For Vietnamese
Vietnam-legal.com would like to provide you "Urgent Chinese Visa" service applied to those who live from Hue province to Northern provinces with 1-2 working days only according to your request. Please don't hesitate to contact us for more specific support.
Urgent in 2 working days: 120$/ 1 pax
Urgent in 1 working day: 140$/ 1 pax
For those who were born after 1990 or have never gone to China, certificate of employment and copy of family record book are required to apply for your visa.
In case, children (go without father or mother) must add notarized copy of Birth certificate and letter of attorney written by mother/ father and certified by the ward people's committee.
Note:
Urgent Chinese Visa is applied to three-month single entry visa.
This fee includes stamping fee and service fee
For Expats in Vietnam
Especially, for foreigners in Vietnam, Chinese Visa will be processed urgently in 2 working days only, 1-day process is not available. Fee for Urgent Chinese Visa will be different and dependent on your nationality. Please contact us for more information.
Note: Taiwanese staying in Vietnam now must contact directly Chinese Embassy/ Consulate to apply for Chinese Visa with the duration of 1 to 10 years according to your request.
If you have any queries about Visa to China, Hongkong, Macau, please feel free to contact Vietnam-legal.com.
GLOBAL CONSULTING SERVICES COMPANY
Address: 2th Floor, no 95 Cau Giay street, Cau Giay district, Hanoi, Vietnam
Tel: (+84) 4 35626100
Hotline: (+84) 988297732
Email: [email protected]
Website: Vietnam-legal.com