---
Vietnam Visa Fee to be Lowered in November 2015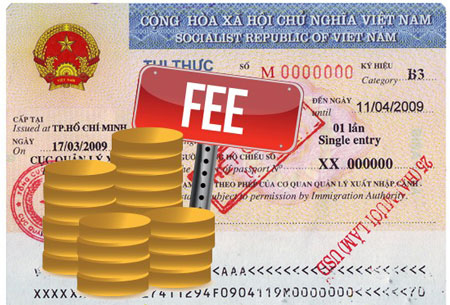 15

Oct 2015

The Ministry of Finance recently issued Circular No 157/2015 / TT-BTC replaces Circular No. 66/2009 / TT-BTC providing the regime of collection, remittance and use management of fee for issuance of passports, visas and papers sheet on entry, exit, transit and residence in Vietnam for two objects: Citizens Vietnam and foreigners; Vietnam persons residing abroad takes effect from the date of 23/11/2015.

According to the Circular, the standard visa fee will cut down from US$45 to $25 for visitors, applied for single entry Visa.

For a multi-entry visa valid for three months, the fee will be $50, down from the current $95.

The fee for visas valid for between 3 and 6 months or between 6 months and 1 year remain the same as the current rate at USD 95 and USD 135, respectively.

The Circular also adds the fee for visas valid for between 1 and 2 years (USD 145), and those valid for between over 2 years and 5 years (USD 155).

The fee for transfer of valid visas or temporary residence permits from expired passports to new ones is also reduced from USD 15 to USD 5, while that for grant of temporary residence permits of 1-2 years and 2-5 years is increased to USD 145 and USD 155, respectively.

The Ministry of Finance has also abolished a regulation that imposes a fee of USD 10 for each modification or supplementation of visa details.

One more change: For those who enter Vietnam under 15-day free visa, exit and want to enter again before 30 days of exiting, they only pay 5$ instead of 45$ to be back Vietnam.

According to the Ministry of Finance's website, the decision is part of a push to reverse the slump in arrivals that has plagued Vietnam's tourism industry this year and marks a concerted effort by tourism officials to put Vietnamese visa fees on par with those of other countries in the region.