---
Key Changes and Amendments to the Immigration Law for Foreigners in Vietnam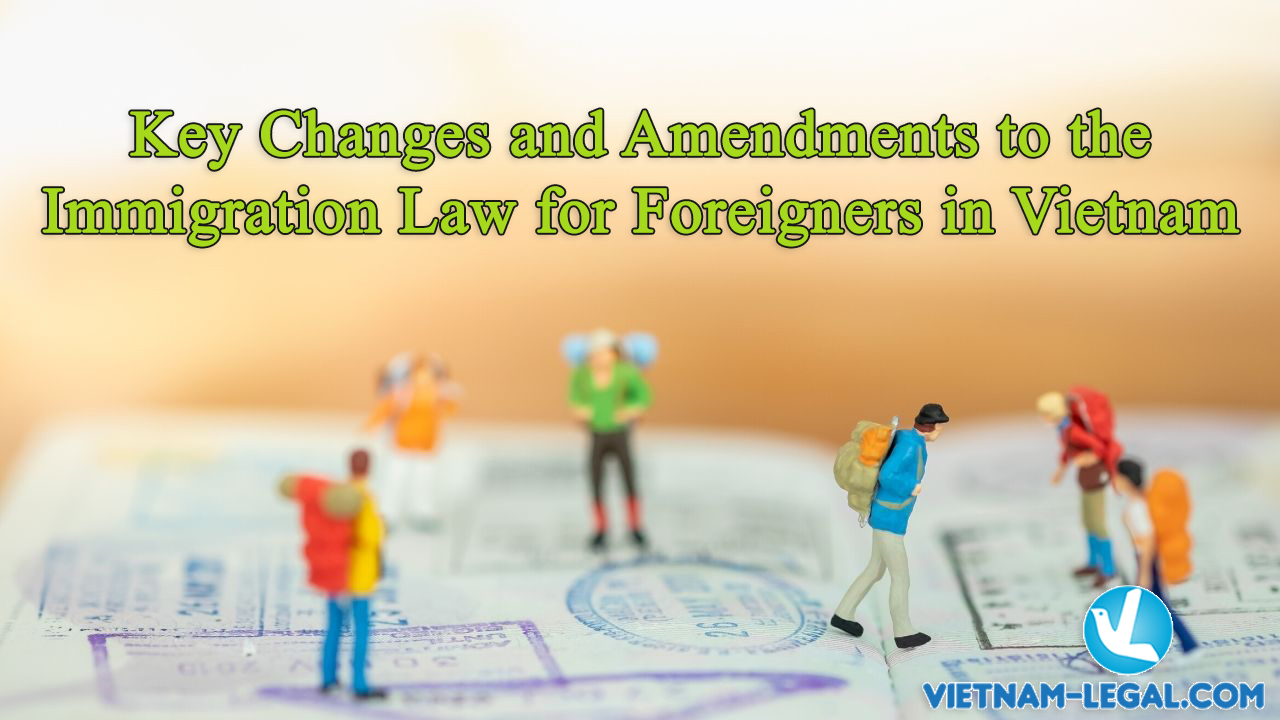 27

May 2020

According to Law no. 51/2019/QH14 which will come into force on 01 July 2020, there are some changes and amendments to the Immigration Law for foreigners in Vietnam.

1. The law now permits the changing of a visa purpose for foreign individuals under specific conditions without needing to leave and re-enter Vietnam.

2. Vietnamese authorities will implement new visa types for foreign investors into Vietnam, based on the value of their contributed investment. The main impacts include:

3. Updating the definition and process for electronic visa applications and their legal implications, and

4. Amending the validity of Temporary Residence Cards for foreign individuals.

Significant impacts from the above include:

1. Reducing the maximum term of visas and temporary residence for small investors (less than VND3 billion) to one year,

2. Increasing the term of temporary residence for large investors to up to 10 years, and

3. Permitting foreign corporate investors to nominate a representative, who will be entitled to temporary residence or visa based upon the capital of the foreign investor.