---
Automatic Visa Extension to 31 August 2020 for Foreigners on Covid-19 Pandemic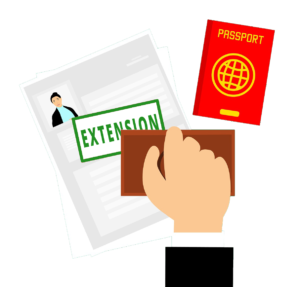 04

Aug 2020

Announcement by Vietnam Immigration regarding the granting of permission for foreigners to remain in Vietnam dated 03 August 2020
 Tourists who have come on DL visa, e-visa or visa waiver from 01 March 2020 are now "automatically extended residence permits" to 31 August 2020 and may exit Vietnam during the above period without having to carry out procedures for extending visa. 
(meaning if you leave Vietnam after your expiry date, but before 31 August 2020, there will be no charge for overstaying)
 In case of entry before 01 March 2020: if proven to be stuck due to Covid-19, certified by the diplomatic mission through a diplomatic note (with Vietnam translation) or written confirmation of Vietnamese authorities on quarantine, Covid-19 treatment or other uncontrollable reasons… are also considered to apply "automatic extension of temporary stay" until 31 August 2020, and must present Official note or confirmation of the above when on exit.
(These documents will be required if you exit after your expiry)
 Foreign nationals during the "automatically extended temporary residence " period must have residency registration and health declaration 
(following government standards)
 Foreign nationals who are not subject to the provisions of Section 1 & 2 of this Notice or commit other law violations shall comply with the current provisions of Vietnamese law.
Source: Vietnam Immigration