Visa to Comoros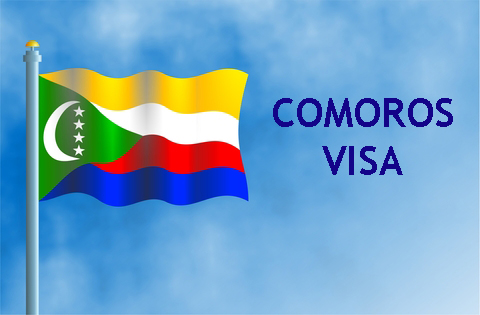 All visitors to Comoros are required to have a visa. Nationals of any country can obtain a visa on arrival. There is only one type of Comoros visa available for the non-citizens of Comoros.
The Comoros visa issued by the visa authorities of Comoros is an ordinary type. The ordinary Comoros visa costs 100 US dollars. The fee for Comoros visa can be paid in Comoros Franc, US dollars or Euros. Any tourist to Comoros is required to carry the Comoros visa while traveling in Comoros.
Visas are not required to be issued before arriving in Comoros. The visa application forms are available in the airport but the applicants need to produce certain valid documents before the concerned visa authorities. Tourists need to show the originals of the required documents.
The Comoros visa application requirements include:
     –   The properly filled-up visa application form
–   The original passport which holds a validity of 6 months from the date of the application
–   Two passport-sized pictures
–   Onward/Return tickets to and from Comoros
–   Visa fee
The Comoros visa authorities issue visa for a validity of 2 weeks but the validity can be extended for genuine reasons.
If you need any support for Comoros Visa, please feel free to contact Vietnam-legal.com
GLOBAL CONSULTING SERVICES COMPANY
Address: 2th Floor, no 95 Cau Giay street, Cau Giay district, Hanoi, Vietnam
Tel: (+84) 4 35626100
Hotline: (+84) 988297732
Email: [email protected]
Website: Vietnam-legal.com