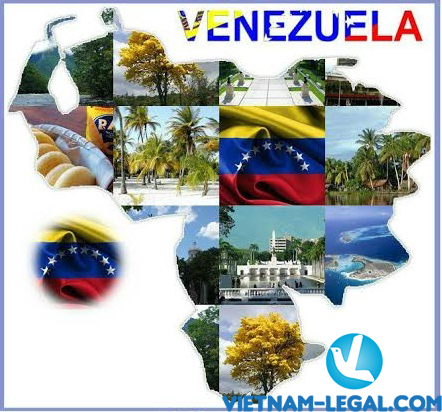 As the gateway to South America, Venezuela is being well-known as one of the most promising destinations in the Caribbean region with a wide range of natural attractions and great potential for development. Thanks to the geographical diversity, it is easy to organize many tours that combine plains, beaches, jungles and mountains, along with a rich culture expressed in numerous cultural and intellectual activities.
Let's apply for Venezuela Tourist Visa to have chance to witness and enjoy its beauties.
Vietnam-legal.com would like to help you obtain Venezuela Tourist Visa with the list of documents required:
1. A valid passport with no less than six (6) months before expiration.
2. 01 photograph (4×6 cms. size, with white background) and 01 digital photograph (jpeg. format)
 3. A completed visa application form in English or Spanish (supplied by the Embassy)
4. Medical Certificate granted by the public sanitary authority, which specified that the applicant during 21 days prior to the request did not present shareable symptomatology with the Ebola Virus Disease (EVD), has not even been in touch with patients of EVD, not with corporal fluids, and has not visited an establishment of health where doctor has been payed attention to these patients.
5. A copy of Identity Card
6. Bank references/bank statement of the last 3 months
7. Original and two copies of employment's proof, which indicates the position and monthly salary.
8. Three (03) copies of Certificate of immobility property (optional)
9. Three (03) copies of Registration of Commerce, Business, Industry… (optional)
10. Three (03) copies of Flight tickets booking and hotel booking
11. Official invitation letter (optional)
12. Personal Interview (if necesary)
NOTE: All the documents must be translated into the Spanish or English
With Venezuela Tourist Visa, please feel free to contact Vietnam-legal.com for:
+ Consulting all visa requirements, condition, the duration of visa
+ Collecting and assessing all documents to apply
+ Performing all application form, administrative procedures on behalf of client
+ Supporting notarization and translation
+ Representing client to submit documents to competent authority
+ Following and informing the result to client
+ Representing client to get visa at Embassy/Consulate.
GLOBAL CONSULTING SERVICES COMPANY
Address: 2th Floor, no 95 Cau Giay street, Cau Giay district, Hanoi, Vietnam
Tel: (+84) 4 35626100
Hotline: (+84) 988297732
Email: [email protected]
Website: Vietnam-legal.com