VISA TO VANUATU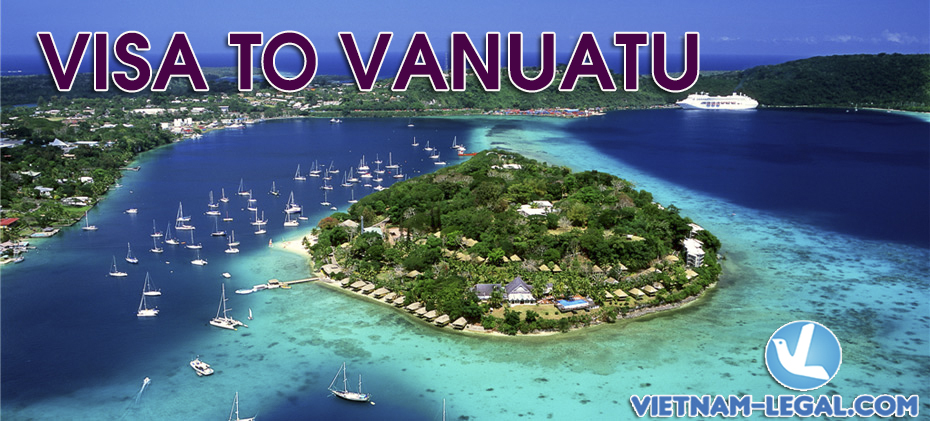 Visitor Application form – completed and signed by applicant
Certified copy of biodata page of valid passport and all used pages of passport [If you are in a proclaimed area] Valid passport.
Return ticket or evidence of other arranged transport from Vanuatu within 30 days of arrival.
Evidence of:
+ funds / income to support the applicant for duration of stay of 40 000 Vatu per month;
+ support the applicant will receive from family/friends in Vanuatu
Evidence that you have a genuine intention to depart Vanuatu within 30 days. This may include: + a letter from your employer confirming leave;
+ a letter of invitation to visit Vanuatu if visiting family or friends in Vanuatu;
+ other information that you have an incentive to depart Vanuatu such as to complete studies, care for children etc
If the applicant is under 18 years of age: the Principal Immigration Officer is satisfied that both of the applicant's parents, if living, or legal guardian(s) have consented to the grant of the visa.
If the applicant is under 18 years of age, is not a member of an organised tour and will not be accompanied by at least one parent or guardian whilst in Vanuatu: • an undertaking from a Vanuatu citizen, or the holder of a visa valid during the applicant's stay, to provide accommodation and food and be responsible for the applicant's general welfare during the applicant's stay in Vanuatu.
With Vanuatu Visa, please feel free to contact Vietnam-legal.com for:
+ Consulting all visa requirements, condition, the duration of visa
+ Collecting and assessing all documents to apply
+ Performing all application form, administrative procedures on behalf of client
+ Supporting notarization and translation
+ Representing client to submit documents to competent authority
+ Following and informing the result to client
+ Representing client to get visa at Embassy/Consulate.