TRINIDAD AND TOBAGO BUSINESS VISA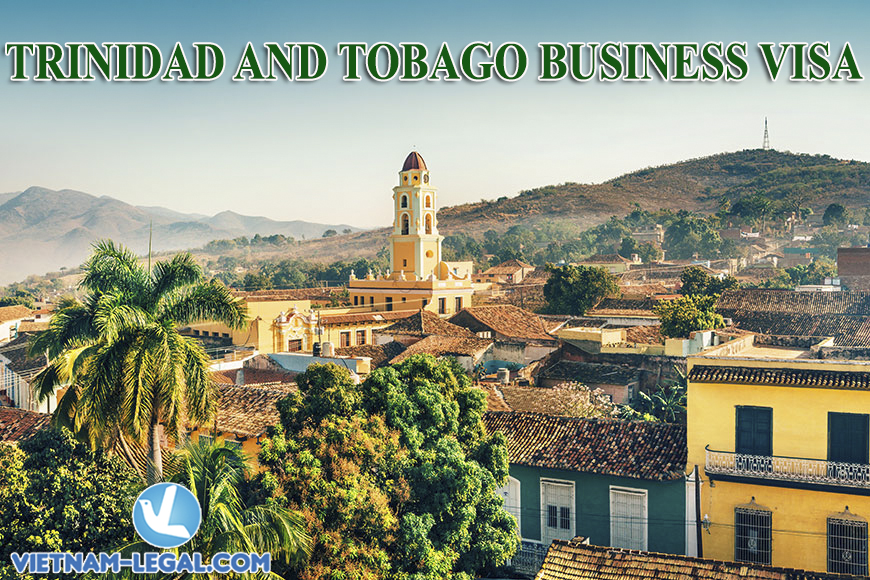 Two visa application forms with all 22 questions completed as per instruction sheet. Both copies must have original signature. Signatures should match.
Two passport sized color photographs on each application. Photos should be identical, recent (not less than six months old), good quality with a clear image of eyes, ears, chin and nose.
Passport valid for a period of six months from the date of intended travel . If current passport is newly issued provide previous passport.
1 color copy of the front and back page of your passport.
Original invitation letter from your business contact in Trinidad and Tobago stating the purpose of visit, duration of travel and source other than yourself.
Original job letter from current employer stating your position, salary, duration of employment and that you will rejoin the company after your visit Trinidad and Tobago. Letter must have company stamp on it.
If you are going to business for the first time or the first time within the last 365 days, you are advised to apply for a Single Entry visa.
Bank Statement for the last 6 months. Must be original document from bank.
A certified copy of latest tax return.
Enclose your business card if available.
Notarized authorization from the minor child's parents and/or legal guardians if minor child is travelling with one parent or adults who are not the minor child's parents.
The proposed travel itinerary. You are strongly advised not to confirm/purchase ticket until after visa application is processed.
Provide appropriate fees via appropriate payment method for visa application and return courier if required. If applying in a group please make combined draft for all persons in group along with courier charged if required.
If an applicant has an valid Work Permit and duration is more than 3 months, you can apply for a Multiple Entry Visa.
If unable to apply in person and you choose to use a third party, please fill in authorization form provided.
Self addressed envelope for return of passport and original documents.
With Trinidad and Tobago Business Visa, please feel free to contact Vietnam-legal.com for:
+ Consulting all visa requirements, condition, the duration of visa
+ Collecting and assessing all documents to apply
+ Performing all application form, administrative procedures on behalf of client
+ Supporting notarization and translation
+ Representing client to submit documents to competent authority
+ Following and informing the result to client
+ Representing client to get visa at Embassy/Consulate.