VISA TO SOUTH SUDAN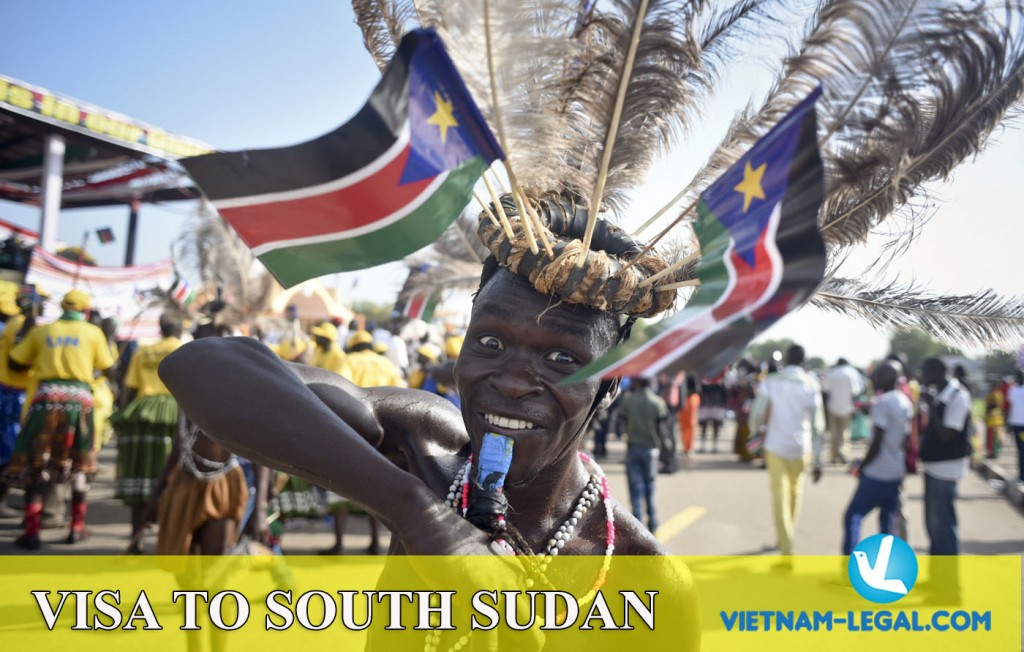 Requirements:
1. Valid copy of Passport (Valid for at least 180days).
2. Updated Copy of Yellow Fever Vaccination Card.
3. Two-passport size colour photographs with White Background.
– All other Ordinary passports not included in the above- mentioned category will be charged visa fee according to the principal of reciprocity.
4. Bank details are mentioned at the end of this page.
5. Supporting Documents:
– Must get invitation letter from South Sudan, Juba. In addition should include purpose of visit and details of invitees such as contact/email
– Covering Letter addressed to visa section.
– Documentary Evidence such as Employment Contract (If going for Work)
– A South Sudanese Guarantor who pledges to take care of the Alien during his/her stay in South Sudan.
– If going for Business required copies of Company Registration & Tax Identification Certificates from respected Ministry in Juba.
– Required Bank Statement at least 3 Months.
If you have demand on getting South Sudan Visa please don't hesitate to contact Vietnam-legal.com. We are willing to provide:
+ Consulting all visa requirements, condition, the duration of visa
+ Collecting and assessing all documents to apply
+ Performing all application form, administrative procedures on behalf of client
+ Supporting notarization and translation
+ Representing client to submit documents to competent authority
+ Following and informing the result to client
+ Representing client to get visa at Embassy/Consulate.