VISA TO SOMALILAND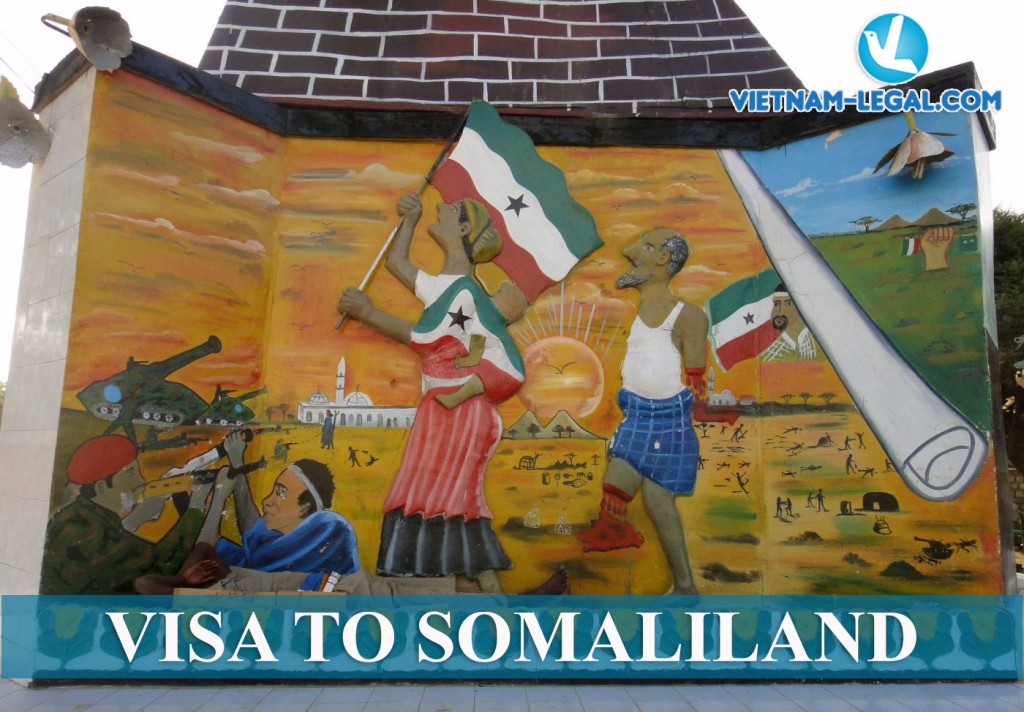 Sponsored and on Arrival Visa:
Visitors from those countries Somaliland has not political representations will have to ask for sponsorship of the nationals (Individuals, Institutions etc) they may have contacts with to help them get visa issued by the Immigration Department after  receiving copies of the foreigner passport and application of the sponsor  as based on Somaliland Immigration Law (Somaliland Immigration Law). Foreign visitors also used to have their visas issued on arrival at the destination airports but the sponsored visa or the visa issued in advance is more encouraged than on arrival visa for security reasons and identification purpose. The Immigration Department will issue these visas in communication with the MOFAIC to facilitate identification of the visitor in advance and earlier than his/her arrival.
*** Holders of passport issued by the following countries bellow:
| | | |
| --- | --- | --- |
| All EEA Nationals | New Zealand | United States |
| Australia | Oman | United Arab Emirates |
| Bahrain | Qatar | |
| Canada | San Marino | |
| Kuwait | Saudi Arabia | |
| Monaco | Switzerland | |
Can obtain a visa on arrival at the following airports:
– Berbera Airport in Berbera.
– Borama Airport in Borama.
– Burao Airport in Burao.
– Erigavo Airport in Erigavo.
– Hargeisa Airport in Hargeisa.
If you have demand on getting Somaliland visa please don't hesitate to contact Vietnam-legal.com. We are willing to provide:
+ Consulting all visa requirements, condition, the duration of visa
+ Collecting and assessing all documents to apply
+ Performing all application form, administrative procedures on behalf of client
+ Supporting notarization and translation
+ Representing client to submit documents to competent authority
+ Following and informing the result to client
+ Representing client to get visa at Embassy/Consulate.