SIERRA LEONE BUSINESS VISA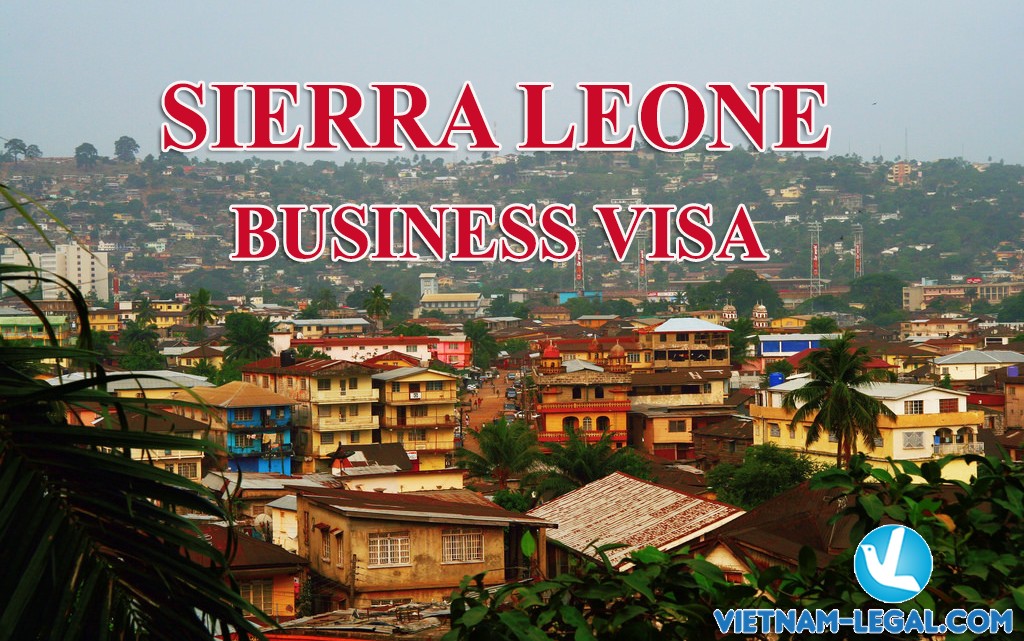 Documents to apply for Sierra Leone Business Visa:
1. Application form, original.
2. Original passport have date.
3. Photos size 3.5 x 4.5 cm.
4. Inoculate yellow fever.
5. Travel schedule.
6. Hotel details.
7. Reservation of return airplane ticket.
8. Information about Invitation Letter of company in Sierra Leone.
9. Letter send Embassy about: Purpose, place and duration of stay in Sierra Leone, name of the invited person(s), company/employer's name and position of invited person(s), business.
10. Work Decision in Vietnam about who pay for that travel.
With Sierra leone business Visa, please feel free to contact Vietnam-legal.com for:
+ Consulting all visa requirements, condition, the duration of visa
+ Collecting and assessing all documents to apply
+ Performing all application form, administrative procedures on behalf of client
+ Supporting notarization and translation
+ Representing client to submit documents to competent authority
+ Following and informing the result to client
+ Representing client to get visa at Embassy/Consulate.