VISA TO SAINT LUCIA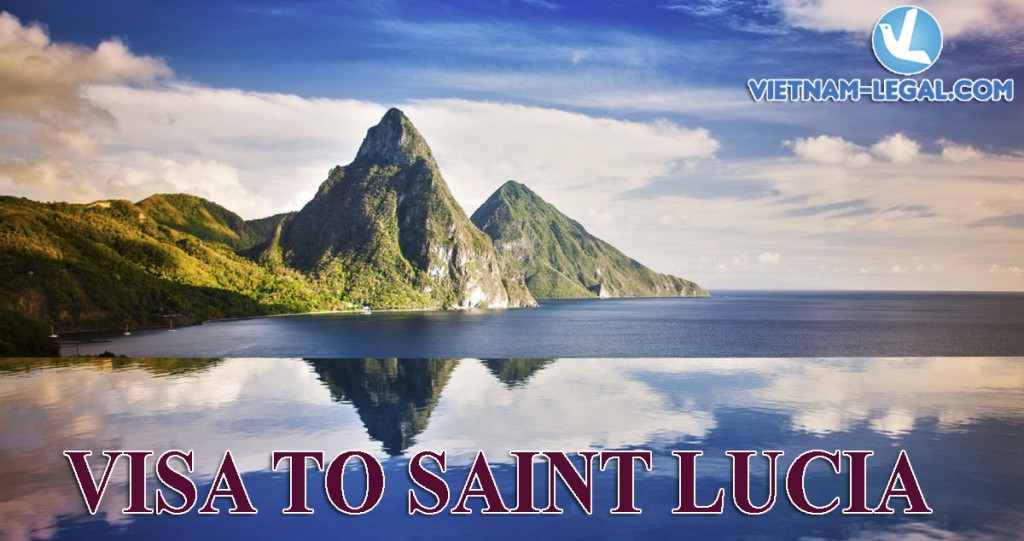 Requirements:
Valid Passport.
Please provide your signed passport. It must be valid and with sufficient blank pages for any required visa stamps. Your passport's expiration date must be at least six months after the date of entry for the visa you are applying for. If your passport does not meet these requirements, you must renew your passport or obtain a new one prior to applying for your visa. Also, it is imperative that you confirm with our Consulate whether you are expected to obtain a visa prior to arriving in Saint Lucia or upon entry.
Completed Visa Application
Download, print, complete in full, and sign your visa application before submitting it to the office of the Consulate General of Saint Lucia
Passport-style Photographs
Please submit 2 identical 2" × 2" passport-style color photographs.
Travel Documentation
Provide a copy of the following items showing your travel to and from Saint Lucia (i.e., proof of onward travel):
Your airline ticket
Your printed itinerary
Proof of Financial Ability
Provide copies of bank statements for the last two months or a letter from your bank verifying that you have sufficient funds to support yourself. The bank statement must clearly show the visa applicant's name as the account holder, as well as the account balance.
Proof of Employment
Provide a letter from your current employer indicating your date of hire and current pay rate. If you are self-employed, provide copies of your W-2 form for the previous tax year.
Proof of Accommodations
Depending on the purpose of your stay, please follow the instruction below:
– Tourism: provide a copy of your hotel reservations.
– Private stay: provide a letter of invitation from your host in Saint Lucia. This letter must include the number of visa entries being applied for and your inviting host's contact information, including address and phone number.
– Business trip: Provide the original detailed letter of invitation from the host company in Saint Luica. This letter must state the purpose of your stay, as well as whether or not your expenses will be covered by the host company during the entire length of your stay. This letter must also state that you will not receive any financial compensation or pay in Saint Lucia during your stay.
– Studies: Provide a copy of your letter of admission, proof of registration, and proof of payment of tuition fees.
Proof of College/ University Enrollment
If you are currently a student, please submit proof of enrollment in your academic institution indicating the date of enrollment and your status (i.e. full-time or part-time)
With Saint Lucia Visa, please feel free to contact Vietnam-legal.com for:
+ Consulting all visa requirements, condition, the duration of visa
+ Collecting and assessing all documents to apply
+ Performing all application form, administrative procedures on behalf of client
+ Supporting notarization and translation
+ Representing client to submit documents to competent authority
+ Following and informing the result to client
+ Representing client to get visa at Embassy/Consulate.