VISA TO SAINT BARTHELEMY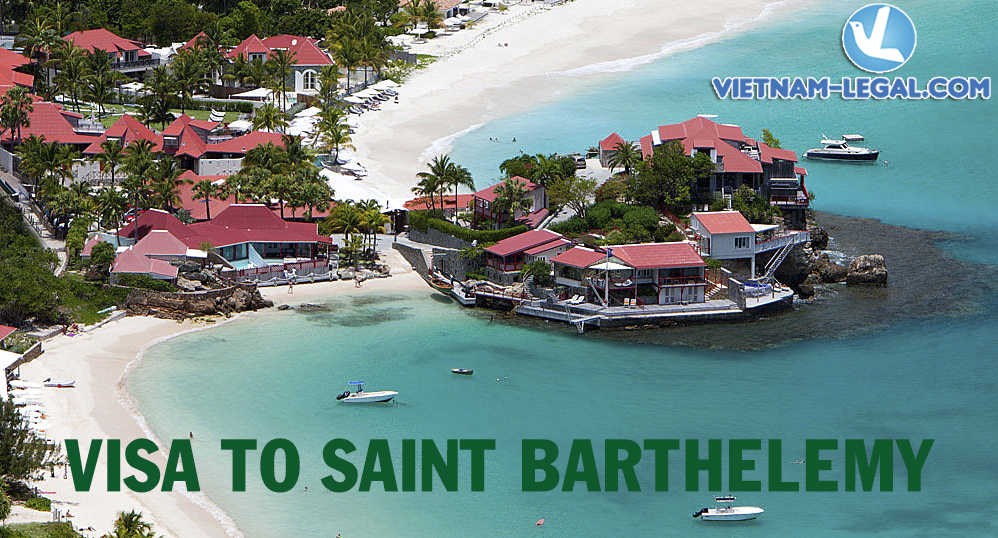 All citizens of the European Union must have a valid passport .
All visitors must have a valid passport, and according to their country of origin, some visitors must also have a French visa that states COLLECTIVITE DE SAINT BARTHELEMY ET SAINT MARTIN "valid for France except CTOM" or "DFA" (French Departments in the Americas). All visas must be issued by the French Embassy before travel begins.
All American and Canadian citizens arriving in Saint Barth must have a valid passport, as well a round-trip ticket or proof of continuation of travel. A visa is not necessary if the intended stay on the island is inferior to, or equal to, 30 days.
However, the passport must be valid and not expire for at least three months from the date of entry to the territory of St Barthélemy.
If you have demand on getting Saint Barthelemy visa, please don't hesitate to contact Vietnam-legal.com. We are willing to provide:
+ Consulting all visa requirements, condition, the duration of visa
+ Collecting and assessing all documents to apply
+ Performing all application form, administrative procedures on behalf of client
+ Supporting notarization and translation
+ Representing client to submit documents to competent authority
+ Following and informing the result to client
+ Representing client to get visa at Embassy/Consulate.