VISA TO PORTUGAL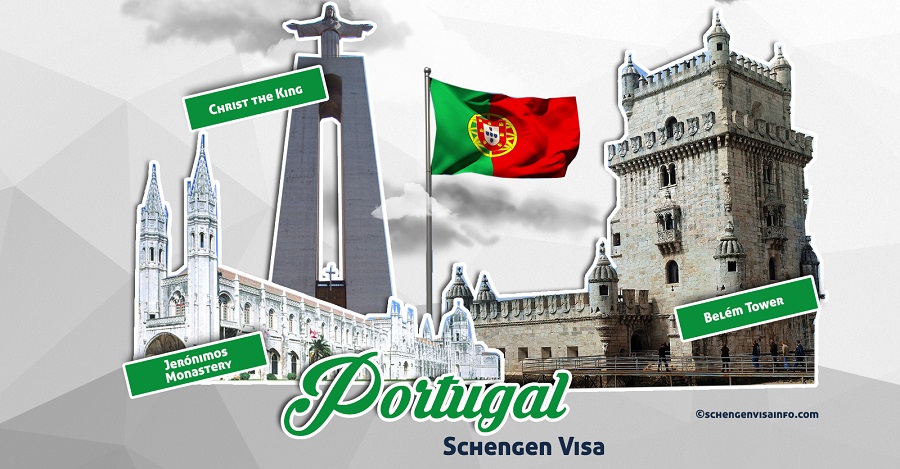 1. Visa application form
2. Two photos must be attached; the photo should be of passport format – a recent whole-face capture with a light background
3. Your passport and copies of your previous visas – valid for at least 3 months beyond return date – are required. Your passport must have at least two blank pages.
4. A copy of your return-ticket reservation. It is not recommended to purchase the ticket before obtaining the visa – if not otherwise required
5. Schengen Travel Insuranceconfirmation of minimum 30,000 € coverage within Portugal and the entire Schengen area
6. A cover letter stating the purpose of visit to Portugal and itinerary
7. Booked Flight Itinerarywith dates and flight numbers specifying entry and exit from Portugal
8. Hotel Booking Reservationfor the whole duration of the intended stay in Portugal
9. Proof of civil status (marriage certificate, birth certificate of children, death certificate of spouse, ration card if applicable)
10. Means of subsistence– Proof of sufficient financial means for the period of stay in Portugal.
List of additional documents required for the most frequent purposes of Portugal Visa Application:
Portugal Tourist/Visitor Visa:
1. Invitation letter from your family or friends in Portugalwith the address and phone number  – if applicable
2. Bank statement of the last 6 months
3. Passport copies
Portugal Visa for Business Purposes:
1. Invitation letter from the Portuguese companyyou will be visiting and their detailed address accompanied with the dates of your visit
2. A certificate from your employer stating/allowing your business travel
3. If there were previous trade relations between the two companies, proof of such events must be provided
4. Business bank statement of the latest 6 months
5. Memorandum and Article of Association in original certified copy (registered with joint stock companies) Trade License (first issued and present renewal), Proprietorship/Partnership documents
6. Regarding the applicant's expenses during stay in the Schengen zone, either the employer or the partner company must state coverage of expenses on the letter or invitation.
Portugal Visa for Under-Age Children:
1. Proof of parent's regular income (work contract with specified monthly income or a bank statement or business license)
2. Notarized travel permission from parent (parental travel consent)
3. If one parent lives in another country – their notarized parental travel consent
*Note: When applying at the Portuguese embassy/consulate in home country, the guardian or parent should accompany their under-age children.
With  PORTUGAL Visa, please feel free to contact Vietnam-legal.com for:
+ Consulting all visa requirements, condition, the duration of visa
+ Collecting and assessing all documents to apply
+ Performing all application form, administrative procedures on behalf of client
+ Supporting notarization and translation
+ Representing client to submit documents to competent authority
+ Following and informing the result to client
+ Representing client to get visa at Embassy/Consulate.