PHILIPPINES BUSINESS VISA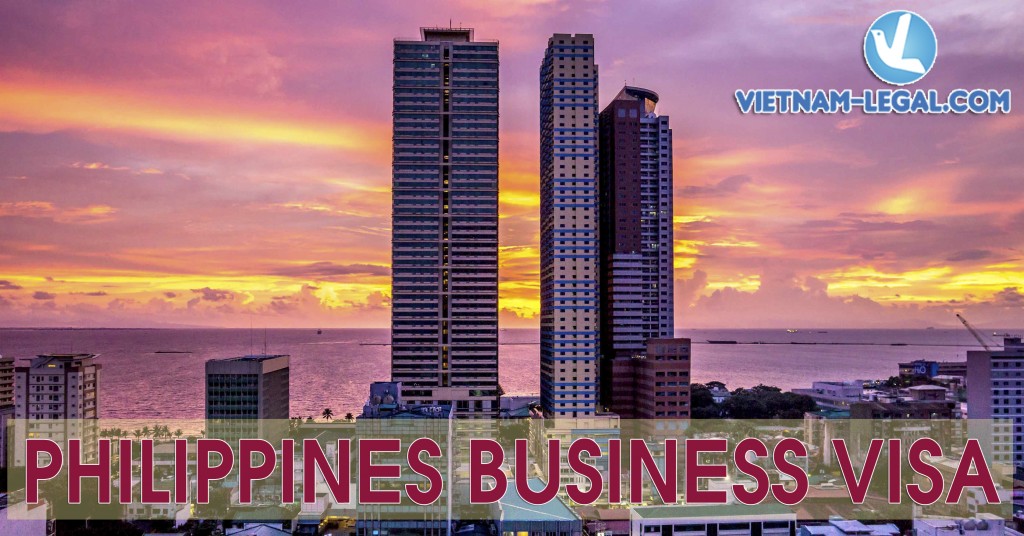 Requirements:
Personal appearance of the applicant
Accomplished visa application form
Passport with at least six months of validity beyond the date of departure from the Philippines
Beginning 01 October 2016, the Philippine Embassy in Singapore will accept only electronic passportsand machine readable passports for visa applications. Non-machine readable passports (hand-scripted passports) will not be accepted for visa applications.
Beginning 01 January 2017, Philippine immigration authorities will not allow entry into Philippine airports and seaports of foreign nationals holding non-machine readable passports.
Photocopy of passport information page
Recent photograph, size 3.5 cm x 4.5 cm, colored and taken against a white background
Photocopy of IC (Permanent Resident IC, PE Pass, E Pass, S Pass, Work Permit, Student Pass, Dependant's Pass)
Printed airline booking or itinerary of travel showing dates of entry into and departure from the Philippines
Letter from applicant's organization in Singapore indicating the applicant's position in the organization, nature of the trip, and guarantee of repatriation and financial support for applicant for the duration of trip
Letter from the counterpart organization in the Philippines indicating the purpose of the applicant's trip and guarantee of support for the applicant for the duration of the trip.
If the applicant is attending a M.I.C.E. (meeting, incentive, conference, exhibition) event in the Philippines, a copy of the M.I.C.E. invitation or notification
Payment of visa fee (cash only; checks, credit or debit cards, NETS, or cheques are not accepted)
With Philippines business Visa, please feel free to contact Vietnam-legal.com for:
+ Consulting all visa requirements, condition, the duration of visa
+ Collecting and assessing all documents to apply
+ Performing all application form, administrative procedures on behalf of client
+ Supporting notarization and translation
+ Representing client to submit documents to competent authority
+ Following and informing the result to client
+ Representing client to get visa at Embassy/Consulate.