VISA TO PARAGUAY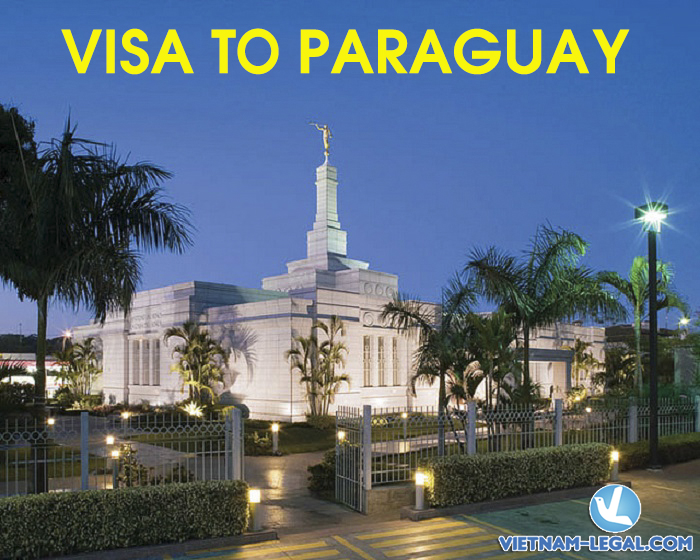 Yellow Fever: All passengers coming from or to the Brazilian states (Bahia, Rio de Janeiro, Sao Paulo and Espiritu Santo) will be required to present a yellow fever vaccination certificate at an immigration office both upon arrival and prior to departure from Paraguay. The vaccine should be administered at least 10 days before you arrive in the country.
Application form
Color copy of passport (the page with personal data and page of visa of other countries). Passports must be valid for at least six months after the expected time of entry into Paraguay and must have at least 2 empty pages.
For residents in Japan: Copy of the resident card.
Information about your trip (flight reservation is not required.) Do not buy an air ticket before your visa approval.
Invitation letter from the Paraguayan company (in case of business visa) inviting the applicant.
For residents outside Japan: Police clearance report (in English) legalized by the Ministry of Foreign Affairs.
Tour details.
Invitation letter and copy of identity card of a family member, Paraguayan friend or foreign resident in Paraguay.
Send a digital photo using thecontact form (See the photo specifications).
Valid passport 6 months beyond the date the traveler will enter Paraguay.
With Paraguay Visa, please feel free to contact Vietnam-legal.com for:
+ Consulting all visa requirements, condition, the duration of visa
+ Collecting and assessing all documents to apply
+ Performing all application form, administrative procedures on behalf of client
+ Supporting notarization and translation
+ Representing client to submit documents to competent authority
+ Following and informing the result to client
+ Representing client to get visa at Embassy/Consulate.