VISA TO KOSOVO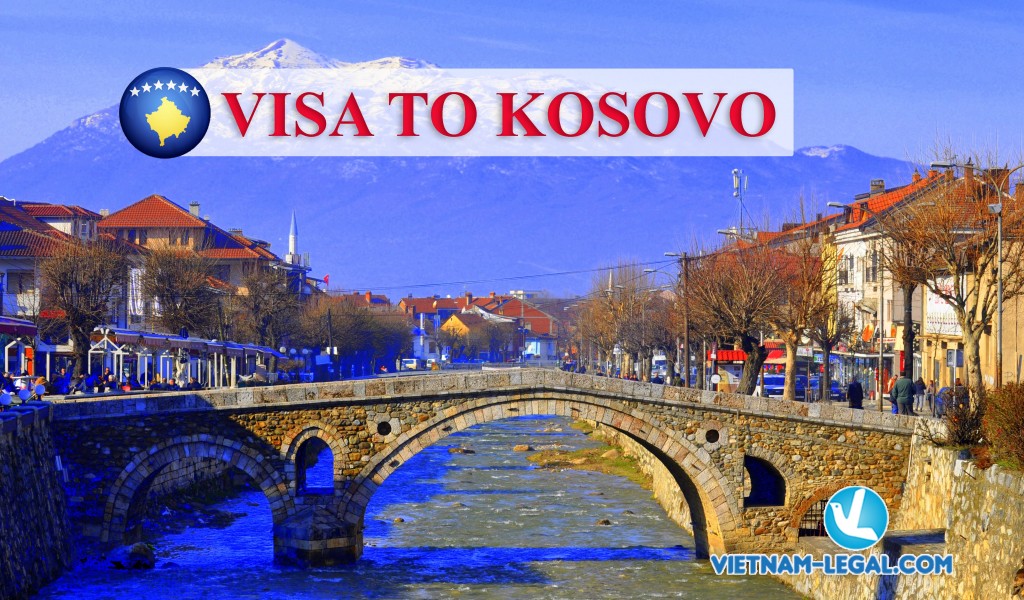 When applying for a visa, the applicant shall submit:
A completed and signed application form. Persons included in the applicant's travel document shall submit a separate application form. Minors shall submit an application form signed by a person exercising permanent or temporary parental authority or legal guardianship.
A recent (not older than 1 month) photograph in accordance with the international standards as set out in the International Civil Aviation Organization (ICAO) document 9303 Part 1, 6th edition.
A copy of your travel document. Its validity shall extend at least three months after the intended date of departure from the territory of the Republic of Kosovo. It shall contain at least two blank pages.

Supporting documents:
documents indicating the purpose of the journey;
documents in relation to accommodation, or proof of sufficient means to cover his/her accommodation;
documents indicating that the applicant possesses sufficient means of subsistence both for the duration of the intended stay and for the return to his country of origin or residence, or for the transit to a third country into which he is certain to be admitted, or that he is in a position to acquire such means lawfully;
Information enabling an assessment of the applicant's intention to leave the territory of the Republic of Kosovo before the expiry of the visa applied for.
Travel medical insurance valid throughout the territory of the Republic of Kosovo which covers the entire period of the person's intended stay or transit.
IMPORTANT INFORMATION
The Consular Officer may request from the applicant additional supporting documents;
All supporting documents should be translated in one of the Kosovo's official languages (Albanian or Serbian) or in English;
All the documents must be submitted in two copies;
Holders of diplomatic/official passports are exempted from the visa fee and do not need to apply in person.
The applicant to whom the visa is refused can file a complaint within 8 calendar days to the respective consular mission where initially applied.
Only possessing a valid visa does not automatically guarantee entry in Kosovo.
With Kosovo Visa, please feel free to contact Vietnam-legal.com for:
+ Consulting all visa requirements, condition, the duration of visa
+ Collecting and assessing all documents to apply
+ Performing all application form, administrative procedures on behalf of client
+ Supporting notarization and translation
+ Representing client to submit documents to competent authority
+ Following and informing the result to client
+ Representing client to get visa at Embassy/Consulate.