Tourist Visa to Congo (Democratic Republic)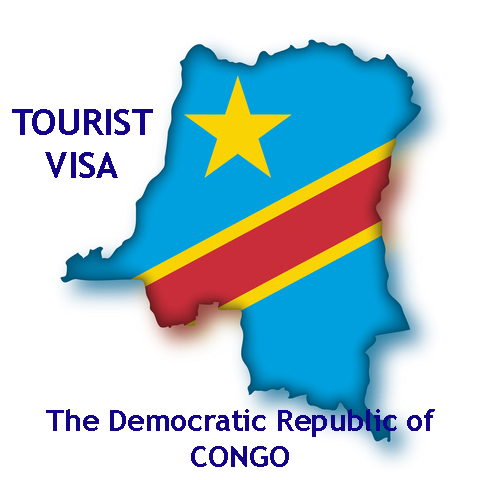 Visitors to the Democratic Republic of the Congo must obtain a visa before landing there unless they come from a visa exempt country (Burundi, Rwanda, Zimbabwe), a country whose nationals can obtain a visa on arrival (Kenya, Mauritius, Tanzania), or are arriving from a country with no embassy, in which case they can obtain a visa confirmation followed by a 7-day visa on arrival (extendable in the DRC).
For those who want to travel to Democratic Republic of the Congo for tourism must abide by the following requirements to apply for Tourist Visa:
1. Valid passport(with at least one completely blank page other than the last page)
2. One application form properly filled out, dated and signed by the applicant.
3. Two recent identical passport photos
4. International certificates of vaccination showing proof of immunity against yellow fever (valid within six months).
5. A round trip airline ticket or letter from a travel agency showing the itinerary to and from the Democratic Republic of the Congo.
6. Proofs for your trip
+ Proof of funds (e.g. bank statements)
+ Proof of employment (e.g. letter from your employer)
+ Other documents relating to your trip, such as an invitation from your personal contacts in the Democratic Republic of the Congo, tour agenda, etc…
7. For minors, a copy of the birth certificate is required
8. For minors, travelling with only 1 parent or no parents, a notarized consent letter from parent(s) is required.
With Visa to the Democratic Republic of Congo, please feel free to contact Vietnam-legal.com for:
+ Consulting all visa requirements, condition, the duration of visa
+ Collecting and assessing all documents to apply
+ Performing all application form, administrative procedures on behalf of client
+ Supporting notarization and translation
+ Representing client to submit documents to competent authority
+ Following and informing the result to client
+ Representing client to get visa at Embassy/Consulate.
GLOBAL CONSULTING SERVICES COMPANY
Address: 2th Floor, no 95 Cau Giay street, Cau Giay district, Hanoi, Vietnam
Tel: (+84) 4 35626100
Hotline: (+84) 988297732
Email: [email protected]
Website: Vietnam-legal.com