VISA TO CYPRUS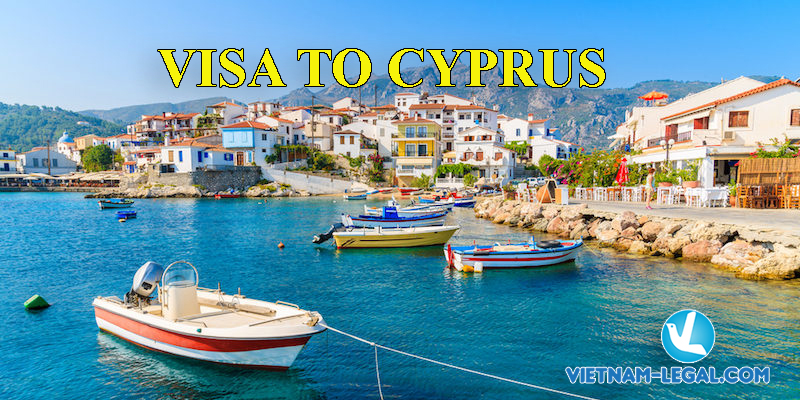 REQUIREMENTS:
Current passport issued within the last 10 years from the proposed date of entry (should be valid for at least three (3) months from the proposed date of departure from Cyprus).The previous passport or letter of confirmation stating that the previous passport has been rendered invalid in accordance with the regulations must be submitted.
Visa application form, duly completed and signed. A Notary Public must certify the signature of the applicant if the application for a visa is submitted by mail. In case of minors both parent's signatures need to be notarized.
Two passport size (2X2) photographs, at least one notarized by a Notary Public.
Letter from the applicant stating the reasons for visiting Cyprus.
  Provisional booking or itinerary with travel arrangements supporting applicant's single or double entry visa request (indicating a round-trip ticket with fixed dates).
If staying in a hotel, a confirmation of the reservation from the hotel manager is necessary.
If visiting friends, a letter of invitation from the friends with their address, phone number and occupation in Cyprus along with the following:
–     Certified Assumption of Responsibility form.
–     Photocopy of sponsor's passport, Cyprus ID card or residence
permit.
–     A copy of sponsor's tenancy agreement or excerpt from the land registry.
–     If host is supporting applicant's trip financially, proof of income of host for the past three months or a bank certificate is necessary.
8. If traveling for business/conference, an official letter of invitation from a Cyprus company/university must be presented.
9. Depending on your profession you must submit one of the following:
–     If employed, a recent (less than one month old) official letter from employer addressed to the Cyprus Consulate with proof of wages/salary.
–     If self-employed a letter from the solicitor, the accountant or the bank manager of the applicant.
–     If a student, an original letter from the school or University addressed to the Cyprus Consulate confirming status/attendance and duration of the course studies.
10. Copies of applicant's bank statements from the past three months.
11. An all risk medical insurance policy (of at least €30.000-coverage) covering the whole duration of the stay in Cyprus must submitted. If applicant's current health insurance policy covers medical emergencies abroad, proof thereof is required in writing – copy of insurance card is not sufficient. Otherwise a traveler's insurance policy will need to be purchased.
12. Please enclose a self-addressed certified pre-paid envelope with the appropriate postage or label. The Consular office is not responsible for lost or delayed mail.
With Cyprus Visa, please feel free to contact Vietnam-legal.com for:
+ Consulting all visa requirements, condition, the duration of visa
+ Collecting and assessing all documents to apply
+ Performing all application form, administrative procedures on behalf of client
+ Supporting notarization and translation
+ Representing client to submit documents to competent authority
+ Following and informing the result to client
+ Representing client to get visa at Embassy/Consulate.