Tourist Visa to Cameroon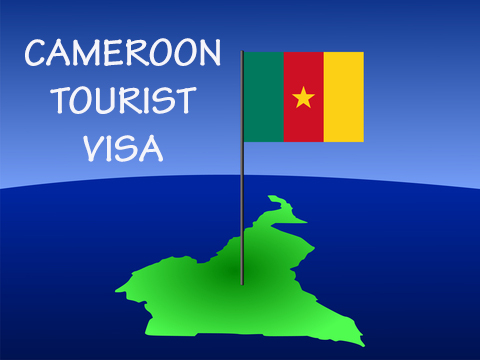 Visitors to Cameroon must obtain a visa from one of the Cameroonian diplomatic missions unless they come from one of the visa exempt countries: Central African Republic, Chad, Congo, and Nigeria.
Applicants must submit the following documentation for Tourist Visa to Cameroon:
+ Original passport with validity period of at least Six (6) months beyond the projected expiration date of the visa;
+ Two (02) visa application forms to be completed and signed by the applicant; In the case of under-aged persons, the application must be signed by the legal guardian;
+ Two (02) passport-size photographs with white background (BOTH EARS MUST BE SEEN) that must be either glued or stapled to each of the two application forms;
+ COPY of the vaccination certificate showing proof of yellow fever immunization. DO NOT SEND THE ORIGINAL
VACCINATION CERTIFICATE! The Consular Section will not be responsible for lost or missing vaccination certificates.
+ Leave letter for holidays from Employer
+ Proof of finance: Evidence of sufficient funds to support stay in Cameroon; most recent bank statement.
+ Copy of your round trip airline tickets, or itinerary or e-ticket, or letter of confirmation from a travel agent
+ Hotel accommodation from Cameroon
+ Minors traveling to Cameroon:
For minors, in addition to all previously mentioned requirements, the following documents are also needed:
     –   A copy of the child's birth certificate
     –   Notarized letter of support jointly signed by both parents or legal guardians agreeing with the trip and specifying who will be traveling with the child; if only the mother's name appears on the birth certificate, only her may submit the required documentation;
     –   If parents or guardians are Cameroonians, provide copies of passport identification and validity page
     –   If parents or guardians are not Cameroonians, provide photocopies of passport pages bearing photo and validity information
If you need have any question about Visa to Cameroon, please feel free to contact Vietnam-legal.com for:
+ Consulting all visa requirements, condition, the duration of visa
+ Collecting and assessing all documents to apply
+ Performing all application form, administrative procedures on behalf of client
+ Supporting notarization and translation
+ Representing client to submit documents to competent authority
+ Following and informing the result to client
+ Representing client to get visa at Embassy/Consulate.
GLOBAL CONSULTING SERVICES COMPANY
Address: 2th Floor, no 95 Cau Giay street, Cau Giay district, Hanoi, Vietnam
Tel: (+84) 4 35626100
Hotline: (+84) 988297732
Email: [email protected]
Website: Vietnam-legal.com