DOCUMENTS REQUIRED FOR BELGIUM TOURIST VISA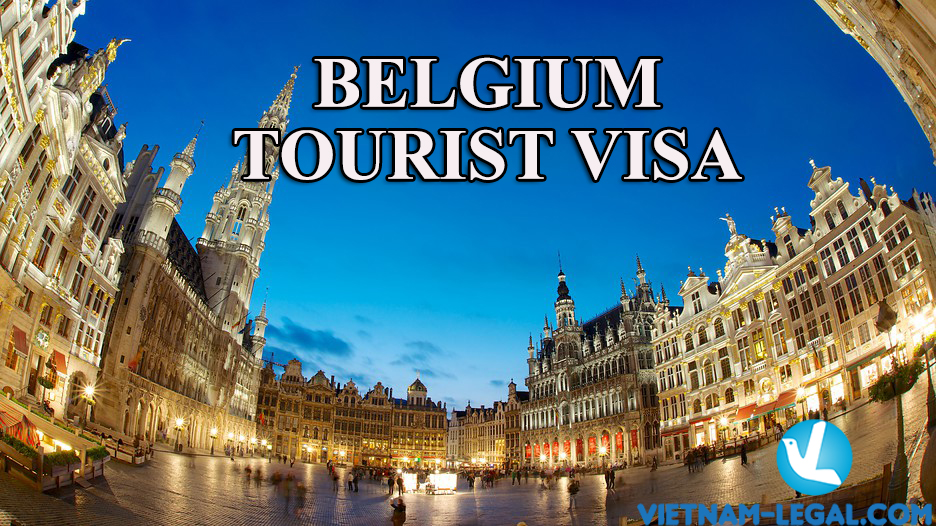 If you are thinking about places to visit in Europe, you won't want to miss Belgium.
It may not be the first European country you think about visiting when planning a European vacation, but there are lots of reasons why Belgium is a great place to travel. This small country, located in the geographical and political center of Europe, has long been a favorite place of mine to recommend to everyone from the experienced to the novice European traveler.
Let's apply for Belgium Tourist Visa to find out the reasons why Belgium is a great place to travel.
Vietnam-legal.com would like to give the list documents required for Belgium Tourist Visa:
1. A passport or official travel document issued within the last 10 years with a validity that exceeds the end of your intended stay by at least 3 months. Please make sure your passport has at least 2 double spare pages to affix the visa.
2. One visa application form and two recent passport-size photos. The application form must be completely filled in and signed.
3. Proof of financial means in the country of residence: bank statements covering at least 3 months, credit cards, traveler cheques, tax income papers, real estate property…
4. In case a pledge from a guarantor ("Tenlasteneming" or "Prise en charge") is signed in Belgium:
The guarantor of Belgian nationality must reside in Belgium. The guarantor of foreign nationality must be allowed to stay in Belgium for an unlimited time.
The document can be obtained from the guarantor's municipality where it has to be certified. It is valid for 6 months after its issue.
+ Official proof of sufficient solvency of the guarantor: copy of the guarantor's recent salary sheets, covering the last 3 months /guarantor's most recent tax sheet/ other official proof of the guarantor's solvency. Remark: a letter from the bank or deposit account statement will not do.
+ A photocopy of the identity card or the unlimited residence permit of the guarantor.
+ An original and authenticated Certificate of family composition on the name of the guarantor, issued by his/her municipality in Belgium.
5. Proof of lodging, i.e. hotel reservations, rental of holiday home, stay with a family member or friend.
6. Proof of family/friend relation. (The documents regarding the family relation must be legalized, but not translated).
7. If you are a minor, please present written consent of a parent or guardian having the care and custody of you. This consent must be translated and legalized. Thank you for also submitting a birth certificate of the minor (translated and legalized).
8. If you work or study: proof of approval for holidays.
9. Proof of travel/accident insurance to cover possible medical expenses, hospitalization costs and/or repatriation for medical reasons while travelling in Belgium or in other Schengen countries, with medical cover for at least € 30.000. Please provide a photocopy and the original contract which will be returned to you. You will have to show proof of travel/accident insurance when entering the Schengen area.
10. In case of travelling beyond the Schengen area, foreign visa of the country (-ies) that will be visited.
11. Your flight reservation (return ticket).
12. At the collection of your visa: your flight ticket (original + copy).
With Belgium Tourist Visa, please feel free to contact Vietnam-legal.com for:
+ Consulting all visa requirements, condition, the duration of visa
+ Collecting and assessing all documents to apply
+ Performing all application form, administrative procedures on behalf of client
+ Supporting notarization and translation
+ Representing client to submit documents to competent authority
+ Following and informing the result to client
+ Representing client to get visa at Embassy/Consulate.
GLOBAL CONSULTING SERVICES COMPANY
Address: 2th Floor, no 95 Cau Giay street, Cau Giay district, Hanoi, Vietnam
Tel: (+84) 4 35626100
Hotline: (+84) 988297732
Email: [email protected]
Website: Vietnam-legal.com