DOCUMENTS FOR BANGLADESH TOURIST VISA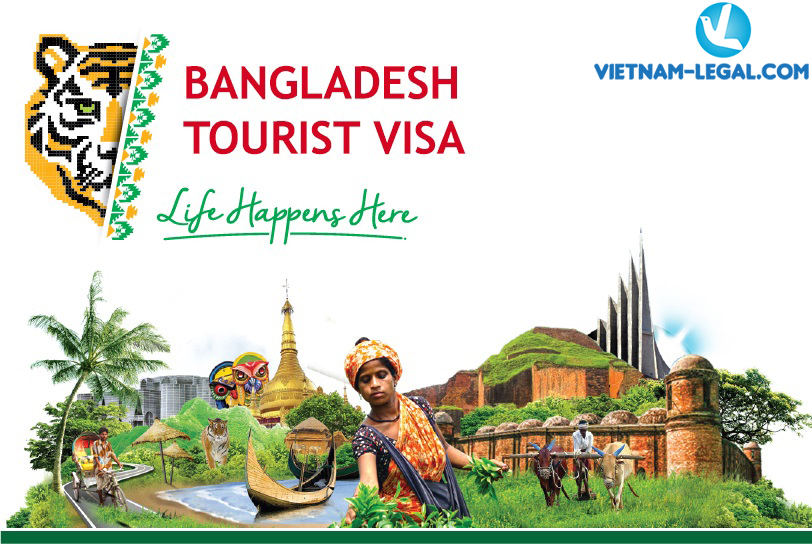 Bangladesh can provide the tourist with every type of holiday they want. It has lush, verdant countryside for a scenic holiday. There is the beautiful Serpentine River with many natural wonders to explore. Then there is the cultural side of Bangladeshi life which can provide many hours of entertainment.
However, you must apply for Bangladesh Tourist Visa  except for those who are exempted from Bangladesh visa
Documents required to apply for Bangladesh Tourist Visa:
1.       2 (two) copies of completed Visa Application Form
2.       2 (two) passport size photograph taken within the last six months.
3.       Passport, valid for at least six months.
4.        Travel itinerary/air ticket reservation.
With Visa to Bangladesh, please feel free to contact Vietnam-legal.com for:
+ Consulting all visa requirements, condition, the duration of visa
+ Collecting and assessing all documents to apply
+ Performing all application form, administrative procedures on behalf of client
+ Supporting notarization and translation
+ Representing client to submit documents to competent authority
+ Following and informing the result to client
+ Representing client to get visa at Embassy/Consulate.
GLOBAL CONSULTING SERVICES COMPANY
Address: 2th Floor, no 95 Cau Giay street, Cau Giay district, Hanoi, Vietnam
Tel: (+84) 4 35626100
Hotline: (+84) 988297732
Email: [email protected]
Website: Vietnam-legal.com