Armenia Visa Exemption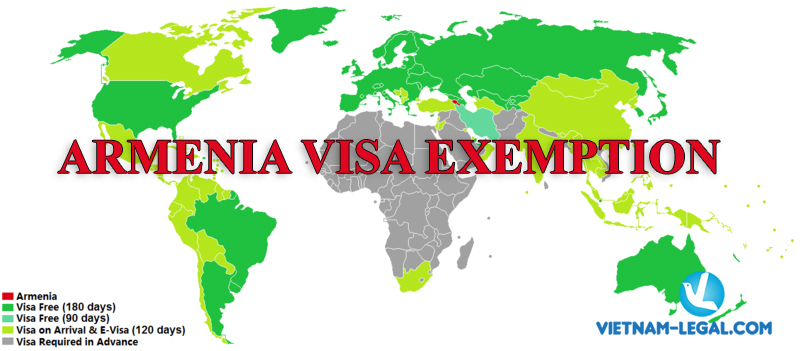 The citizens of the following countries with all types of passports are exempt from the requirement to obtain a visa to enter the Republic of Armenia. They can stay in the territory of the Republic of Armenia up to 180 days per year.
Principality of Andorra
Republic of Austria
Commonwealth of Australia
Kingdom of Belgium
Republic of Bulgaria
Republic of Croatia
Republic of Cyprus
Czech Republic
Kingdom of Denmark
Republic of Estonia
Republic of Finland
Republic of France
Federal Republic of Germany
Republic of Greece
Hungary
Iceland
Republic of Ireland
Republic of Italy
Japan
Republic of Korea
Republic of Latvia
The Principality of Liechtenstein
Republic of Lithuania
Grand Duchy of Luxembourg
Republic of Malta
Principality of Monaco
Montenegro
The Netherlands
New Zealand
Kingdom of Norway
Republic of Poland
Republic of Portugal
State of Qatar
Republic of Romania
Republic of San Marino
Republic of Singaporе
Slovak Republic
Republic of Slovenia
Kingdom of Spain
Kingdom of Sweden
Swiss Confederation
Vatican City State
United Arab Emirates
United Kingdom of Great Britain and Northern Ireland
United States of America
With Armenia Visa, please feel free to contact Vietnam-legal.com for:
+ Consulting all visa requirements, condition, the duration of visa
+ Collecting and assessing all documents to apply
+ Performing all application form, administrative procedures on behalf of client
+ Supporting notarization and translation
+ Representing client to submit documents to competent authority
+ Following and informing the result to client
+ Representing client to get visa at Embassy/Consulate.