---
Consular legalization and Consular certification for documents issued in Vietnam for using in Myanmar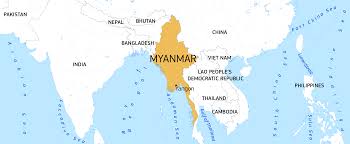 27

Jul 2018

You / Your business is having papers and documents issued in Vietnam to use in Myanmar. You can use service of the consular services, consular legalization documents issued in Vietnam – Use in Myanmar from Vietnam-legal.com.

The documents we receive Consular certification, consular legalization include:
Birth Certificate
Marriage Certificate
Death Certificate
Will Confirmation
Court File
Affidavit
Power of attorney
Criminal Record
Experience Confirmation
Appointment Letter
Diploma
National Job Certificate
Transcript
TEFL, TESOL,TESL
Qualification
Other Academy Files
Recruitment Letter
Enterprise Registration Certificate (ERC)
Statement of bank account
Operating License
Dossier of tax finalization
Notification of performance of tax obligations
File that needing sent to Vietnam-legal.com when Consular legalization and consular certification issued in Vietnam to use in Myanmar:
Original Documents needing Consular legalization.
A letter sent to Embassy with form of Vietnam-legal.com
Processing Time: 6 working days excluding the filling date.
Cost: Email via [email protected] with scan documents you want to Consular legalization  for advice, evaluation papers and quotes.
For more information, please see the link below or contact the counselor of Vietnam-legal.com for direct support.
GLOBAL TRADING INVESTMENT, CONSTRUCTION AND CONSULTING SERVICES JSC
Phone: +84 24 35626.100/ + 84 988297732
Email: [email protected] | [email protected]
Website: Vietnam-legal.com